Masturbating in a taxi
An Asian girl is sitting in the back of a taxi. She spreads her legs and shows her pussy to the camera. A little later she lays down on the back seat and holds a small vibrator against her clit.
Fucking in full view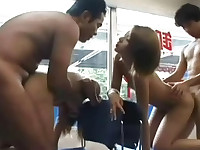 Two Asian teens are standing behind a window where two guys take the girls bikinis off. Both girls get down on their knees to give the guys a blow job. The guys then put the girls on some chairs and fuck them from behind.
Asian teen gets fucked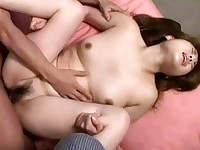 An Asian girl is on her knees on a bed, giving a guy a blow job and fucking herself with a vibrator at the same time. A little later the guy is fucking her hairy pussy, making her squeal with pleasure until he comes on her face.
Fucking a team member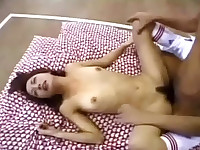 A topless female team is playing a football match against a team of guys in swimming trunks. At the side of the field a couple is on their knees kissing each other. The guy takes the girls shorts off and fucks her in front of everybody else.
The love test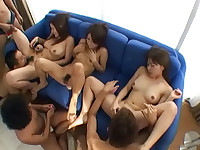 How well do porn actors perform when there is no director to tell them what to do? We brought a group of newbies together on a secret location, dressed them up in swimsuits and watched what happened. And that was actually quite a lot...
Asian teen fucked at the beach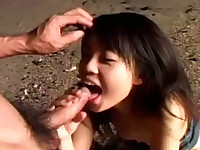 An Asian couple is walking along a beach. The girl gets down on her knees to give the guy a blow job. A little later she stands up and leans against the rocks so the guy can fuck her from behind.
Hot fun on the rooftop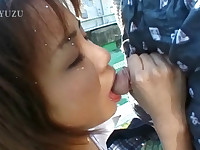 A naked Asian girl is laying on the roof of a buiding. A guy keeps her legs apart while another guy is fucking her pussy with a vibrator. After the girl has come one of the guys gets his dick out and makes her suck it before he fucks her.
Testing our geishas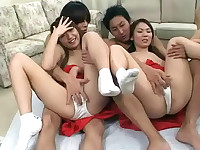 It is not easy for a girl to become a true geisha. Proper training can take years. Our own geishas however did a high speed course and today is the first day of their exams. First of all we want to know how they handle... and how they react...
Fucking for a facial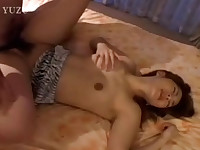 An Asian couple is on a bed, kissing each other. A little later the girls is on her knees, giving the guy a blow job. Then she gets down on all fours so the guy can fuck her from behind until he comes on her face.
A double dose of sperm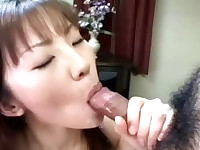 An Asian girl is on a bed. She talks to the camera and then sucks the dick of a guy standing next to her. As soon as he has come in her mouth another guy takes his place. A little later the girl lets the sperm flow from her mouth.
* T O P L I S T * T O P L I S T *