The full treatment
A naked guy is sitting in a chair. He is being washed by an Asian teenage girl. A little later she takes his dick in her mouth and blows him one. He then lays her on her back on the floor and fucks her until he comes on her tits.
Big boob threesome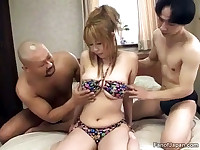 An Asian girl with big tits sits on the bed with a guy on either side of her. They stroke her large boobs and rub her pussy through the fabric of her panties. When she is naked she sits down on top of one of the guys in order to fuck him.
An eager new model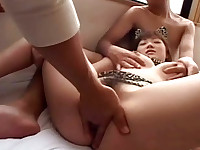 Sometimes a girl comes in here and you really don't know what to expect of her. Like this one for instance. At first look you'd think that butter wouldn't melt in her mouth. But her mouth is capable of doing a lot more than that!
Two finger treatment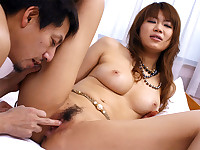 How easy is it to turn an Asian girl on? Well, in this case we only needed two fingers to massage her cunt and her clit a little and she was completely ready for us. And boy, did she scream when we finally started fucking. This must be one of the hottest girls we've ever met!
Girl attacked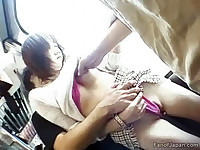 An Asian girl in a miniskirt is standing in a moving train when two guys approach her and start to touch her up. They bare her breasts and her pussy and then shove a large vibrator up her cunt, making her moan softly with pleasure.
Oiled up fuck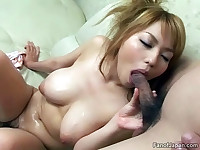 An asian girl in a bikini is lying on the floor. Oil is poured over her and a man rubs it all over her body, undressing her slowly. He then fingers her and fucks her in between her tits and in her pussy.
Asian nurse jerking off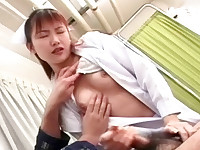 An Asian guy is in a hospital bed and a nurse comes up to him to take his temperature. She pulls his bedclothes off and touches his crotch. He lowers his pants and she begins to jerk him off while he touches her tits.
Fucking a team member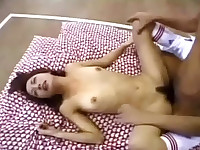 A topless female team is playing a football match against a team of guys in swimming trunks. At the side of the field a couple is on their knees kissing each other. The guy takes the girls shorts off and fucks her in front of everybody else.
Swimming pool fuck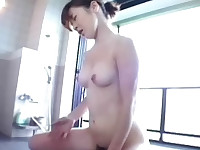 A naked Asian girl is standing looking out of a window. She kneels down in a swimming pool in order to suck a guys dick. She sits down on the guy to ride his cock. A little later he fucks her from behind too.
Twister with a twist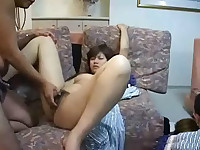 We are back to our game show again and this time we have invited nog less than eight girls and eight guys to compete with one another. We start off with an innocent game of twister but soon enough things get serious... and horny!
* T O P L I S T * T O P L I S T *